Today is the Hub's 27th birthday! We started the day at MIL's for a lunch BBQ, because they're the best and work around my crappy schedule... He got some great gifts and we got to spend more time with our nieces and his sister.
Then I had to go to work. :(
Here's my favorite picture of the birthday boy. Probably cause he's smiling, and he rarely smiles in pictures.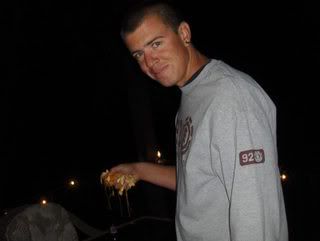 HAPPY BIRTHDAY MY LOVE! I love you!