I married the most awesome person in the world! After a year and 1/2 engagement, and 5 years of dating, we were finally married! We were married on October 27th, 2007 at the Glendale Civic Center. We chose the date because we were never really sure when our dating anniversary was. We knew it was somewhere between my birthday (the 10th) and Halloween, so now we have an official anniversary!
The day was perfect! I didn't sleep at all the night before, but who does right? I was extremely nervous. Brian and I both are a bit shy and don't really like to be the center of attention, so I know that we were both more nervous about standing there in front of 120 people than we were about actually getting married. It was a beautiful day, and everything turned out absolutely amazing! Here's a slideshow and a few photos of the day:
***Update*** well apparently I can't get the slideshow to work, so here are some pictures...
Getting ready & ceremony: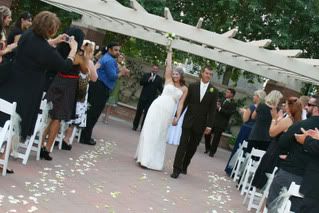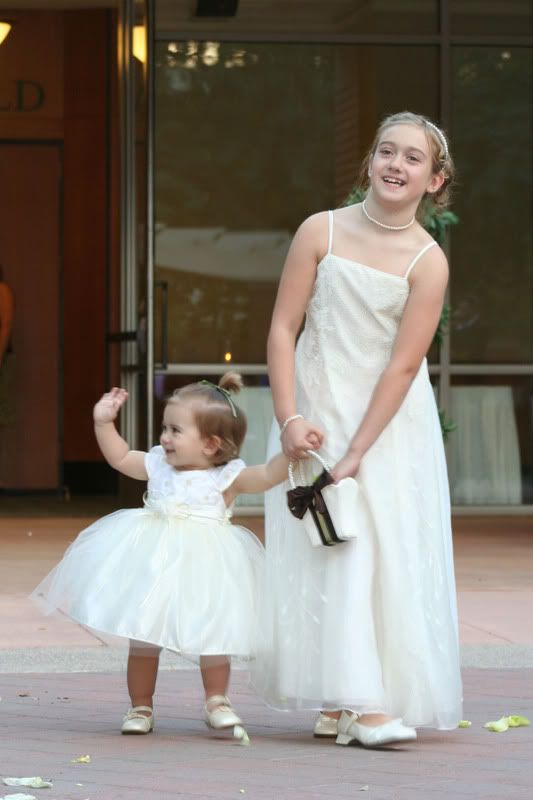 Formals & Reception: